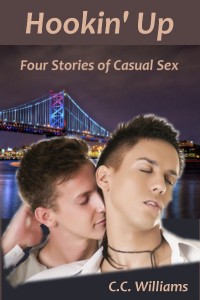 Looking for heat with no commitment? Then this mini-collection is right for you!
Hookin' Up is a mini-collection of four hot and heavy stories of casual gay sex. The collection includes Chain of Command – a story of military menage; Sex, Drugs and Rock'n'Roll – a broke hitchhiker works out a deal for a ride; Chulos – sexual tension builds in the Sonoran desert; and Pumped Up – a bodybuilding champ gets steamy with a competitor.
These guys aren't looking for love; they're just Hookin' Up!
w/c: 12900               $2.99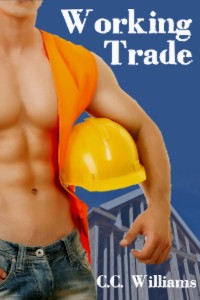 Everyone has ogled that sweaty, muscled construction worker or that tan and toned pool guy, secretly fantasizing about getting their hands on his hot body.
Working Trade presents four stories featuring sex with and among working men. In Tools of the Trade a disgruntled construction manager plays Cupid for two of his charges; in American Cocksuckers a travelling biker discovers the joy of rest stop fellatio; Sky Riding introduces a California guy to some unadvertised attractions on the carnival midway; finally a painter teaches his protégé that beauty truly is in the Eye of the Beholder.
w/c: 15500               $3.99