Ars Daemonica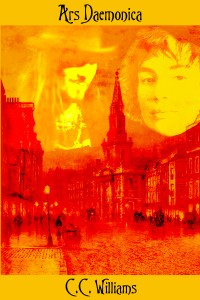 From the Goodreads M/M Romance Group's Summer Story Event: Love Is Always Write
Melizander Tristekedes is an artificer–a craftsman of magical items–in search of an ancient book on daemon control. Hounded by the memory of his father's criticism, Melizander's goal is to create an unimagined device from the blood of a powerful daemon.
Ashtariel is an incubus–a daemon of lust and perversion. For centuries he's dwelt amongst humans, learning from them, lusting after them … and loving them. Ashtariel's father, Lord Nox, questions his scion's true commitment to punishing humans. How can Ashtariel better prove himself than to bring his father a powerful daemonologist?
Drawn together one night at the infamous Phoenix Club, each man finds what he seeks–embodied in a man he comes to love.
Will their hearts prove stronger than dreams and filial duty? Can love conquer the art of the daemon?
To read now, click here. (Right click and "Save Target As…" to download.)
To download epub or mobi from Goodreads, click here.
Dog Park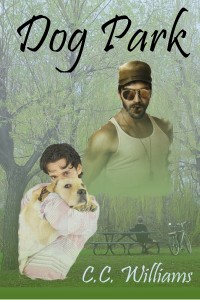 Erotica Readers and Writers Association's choice for Best Gay Erotica of 2011!
Albert has reclaimed his life. A life he once wasted, skulking in shadows, waiting for anonymous men to open their pants, a slave to desires he couldn't face. Now, years later, he's a proud member of his community. Until one day he takes Rex for a walk …
To read now, click here. (Right click and "Save Target As …" to download.)