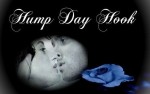 Greetings, all!
It's Wednesday and that means it's time for a Hump Day Hook!
I'm finishing my release celebration of Lust in Time: Erotic Romance through the Ages with a final clip from Giant Killer, the 1000 BC entry in this great collection from Rob Rosen and MLR Press.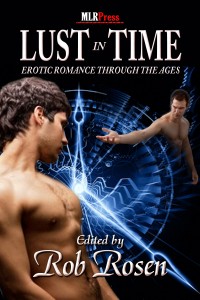 Some commotion stirred the rear of the hall; heads swiveled and necks bowed as the audience members whispered one to another. Jonathan recognized his father's seneschal, Ziba, moving across the back of the chamber. The family retainer was accompanied by a tall young man who looked every which way, trying to take in all there was to be seen. Jonathan suppressed a smile. What a rube!
The crowd parted as the newcomers strode forward to stand before King Saul. The young man was… a vision… so handsome that he had to be an angel—although surely no angel would look so travel worn. The youth was lean and bronzed with dark hair; he made brief eye contact with Jonathan. When he looked away, Jonathan had to force himself to breathe—the young man's piercing blue eyes had completely entranced him.
Read a review of Lust in Time here.
Lust in Time is available in print and ebook from
Amazon
  ¦  All Romance eBooks  ¦  MLR Press
Thanks for stopping! Be sure to check out more Hookers here.
'Til next time!