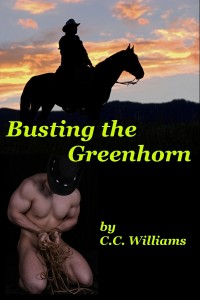 Tech blogger, Jake Landon, is on a mini-vacation. Having escaped San Francisco for the quiet Russian River, Jake seeks nothing more than a relaxed three-day-weekend getaway.
Stetson-wearing horseman, Chet Hairston, is an old hand at stallion breaking, He's used to having things his way … or else.
Crossing paths one night in a restaurant, the two men begin a game of cat and mouse. Each unfamiliar with their opponent, neither man is sure of the ultimate goal … just his own raging desire. Can the strong, masculine rancher rope in Jake's passion? Could a willing and adventurous city boy be the one to fill that void in Chet's bed?
Busting The Greenhorn rides hard and puts you away wet!
w/c: 12000               $2.99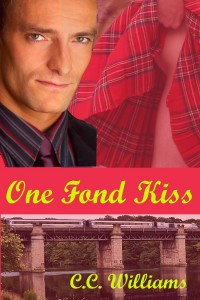 Ad rep Andrew MacMurray has come to Scotland in pursuit of a million-dollar publicity contract. Riding the train from Edinburgh to Aberdeen, Andrew encounters a local businessman with an unusual way of passing the time.
Scotsman Brian Stuart is an old hand at daily commuting. On his way home from a business trip Brian meets an attractive American tourist whom he persuades to join him in a game to idle away the hours of travel.
Little do the men realize they have more in common than just One Fond Kiss.
w/c: 7800               $1.99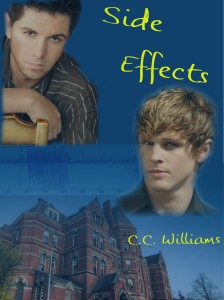 Max Caulfield is secretly attracted to his best friend, Damien. One night Max's fantasy is presented to him on a silver platter and he eats it up with a spoon, only to be thrown for a loop when Damien confesses his love.
Cute and super intelligent, Damien Mackenzie is right down Max's alley and has been in love with him ever since they won the school math contest last year. He's thrilled when Max accepts his offer to hook up, then confused when Max rebuffs him afterward.
When their psychology research project takes an unexpected turn, Max is forced to confront his feelings about Damien. But the side effects have changed Damien's mind. Can Max find a cure and heal the rift in their relationship?
w/c: 16652          $3.99