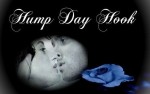 Greetings, all!
Today's hook follows last week's as I continue from my new release, Side Effects.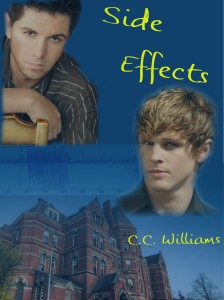 Max Caulfield is secretly attracted to his best friend, Damien. One night Max's fantasy is presented to him on a silver platter and he eats it up with a spoon, only to be thrown for a loop when Damien confesses his love.
Cute and super intelligent, Damien Mackenzie is right down Max's alley and has been in love with him ever since they won the school math contest last year. He's thrilled when Max accepts his offer to hook up, then confused when Max rebuffs him afterward.
When their psychology research project takes an unexpected turn, Max is forced to confront his feelings about Damien. But the side effects have changed Damien's mind. Can Max find a cure and heal the rift in their relationship?
Following the fluttery pulse of Damien's carotid, my mouth traveled down his neck, feeling the rough stubble of his beard. The salt of his sweat was sweet to my tongue and I savored the heat of his flesh with my mouth.
I explored the planes of his chest. Patchouli and sandalwood clung to his skin; I inhaled his scent like a drug. I was awash in new feelings, unfamiliar tastes and smells; the sensations flooded my brain, swamped my inhibitions.
Damien's hands caressed my head when I moved down his body. Quickly I unfastened his jeans, pushing them down as he lifted his hips. His cock bounced free, a marvelous column of hard flesh, topped with a shiny crown.
Thanks for reading! Be sure to check out more of the Hump Day Hookers here.
Side Effects is available in the Bookstore, as well as
All Romance eBooks  ¦  Amazon  ¦  Barnes & Noble  ¦  Rainbow eBooks
'Til next time!