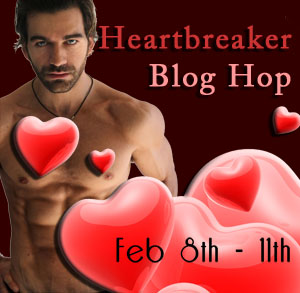 "Heartbreaker, dream maker, a love taker!"
(I know, I know, I know! I just couldn't resist a Pat Benatar reference! Horribly cliche, no?)
But isn't that what really attracts us to our heroes—both alpha and beta—is that they are all those things at once? They fulfill our fantasies, give us someone to love, while at the same time driving us to drink! (My guy JT does it all—in spades!)
Do our hero guys do it on purpose? Sometimes, yes! But sometimes they are just as confused and mixed up about life and love as all the regular guys—maybe even more so when it comes to loving another guy!
My favorite heartbreaker is Jeff from my story Summer Stock. Hot, sexy and confused as hell, he makes life a nightmare for Robert every time they have to work together.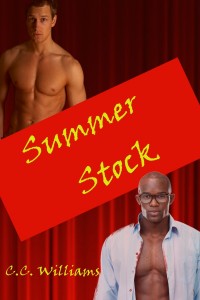 Action-film star Jeff Woltors and Pulitzer-nominated director Robert Jamieson hooked up when they were in college. That fling ended badly and has colored their lives and love affairs for years.
Brought together during their alma mater's annual summer theater festival, the two men reconnect, resurrecting those old feelings and straining a tenuous truce to its breaking point.
Can two men overcome past deceptions and mistakes to achieve what they've always wanted? Summer Stock brings drama and tension to center stage as Jeff and Robert try to resolve a conflict fifteen years in the making.
Summer Stock is available in the Bookstore, as well as Amazon, All Romance eBooks, Rainbow eBooks and Smashwords.
So, here's my question:
What attracts you to a hero, and what just drives you crazy about him as well?
Leave your answer, along with your email address, below to win an eformat copy of Summer Stock. You'll also be entered to win one of the Grand Prizes:
1st Grand Prize: A Kindle Fire or Nook Tablet
2nd Grand Prize: A $100 Amazon or B&N Gift Card
3rd Grand Prize: A Swag Pack that contains paperbacks, ebooks, 50+ bookmarks, cover flats, magnets, pens, coffee cozies, and more!
Be sure to visit all the bloggers here! That's over 300 chances to win something!
Good Luck and get Hopping!
[UPDATE: A winner has been chosen and will be revealed once their prize is awarded.]