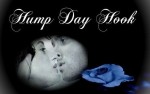 Greetings, all!
Today's hook is from my new release Side Effects.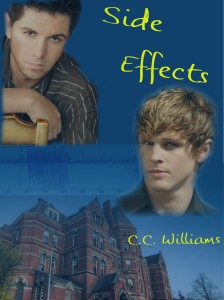 Max Caulfield is secretly attracted to his best friend, Damien. One night Max's fantasy is presented to him on a silver platter and he eats it up with a spoon, only to be thrown for a loop when Damien confesses his love.
Cute and super intelligent, Damien Mackenzie is right down Max's alley and has been in love with him ever since they won the school math contest last year. He's thrilled when Max accepts his offer to hook up, then confused when Max rebuffs him afterward.
When their psychology research project takes an unexpected turn, Max is forced to confront his feelings about Damien. But the side effects have changed Damien's mind. Can Max find a cure and heal the rift in their relationship?
We join Max (our narrator) and Damien in flagrante delicto:
I wanted to touch all of him, kiss him, lick every inch—I didn't know where to start. Damien solved my indecision by grabbing the hem of his tee-shirt and pulling it off. Lithe and wiry, Damien had more meat than I would have guessed. And that treasure trail headed north, as well, to nicely fur his stomach and chest. I crawled onto the mattress beside him and started to unbutton my shirt.
Damien stopped my fingers, taking over. "Let me. It'll be like a Christmas present."
I snickered. "That's corny." He slipped hands inside my shirt, rubbing across my nipples. I shivered.
"Maybe it is, but that's how I feel."
Thanks for stopping and reading! Be sure to check out more of the Hookers here.
Side Effects is available in the Bookstore, as well as all my regular etailers!
'Til next time!