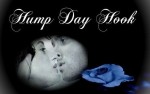 Greetings, all!
Once again, Wednesday is upon us and it's time for a Hump Day Hook! Although Luk has come out of his sulk, I'm continuing with another piece from Subeo:
He sat on the floor in the dark, leaning against the cold implacable steel of his cell's entrance. What the hell had happened? He remembered stopping by Perk 'n' Brew after class to write more of his clinical psych paper. Keith, Dr. Mellor's T.A., had been there, and they'd talked about some of the research material. At that point he'd pretty much lost interest in working—he just wanted to look at Keith and listen to the animated way he spoke. Psychology wasn't his major, but he'd have considered it if the dark-haired grad student were at every class.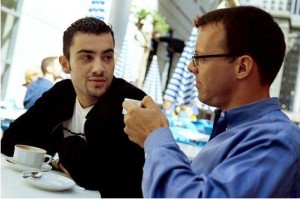 Keith had offered refills, and he'd taken the opportunity to use the john—his cock had gotten uncomfortably full as he watched Keith's lips, imagining them doing things other than sipping latte. Good to his word, Keith had procured two fresh cups and was texting when he returned from the men's room. The T.A. quickly apologized and stuffed the phone into his jacket pocket.
"No problem, dude," he'd assured him. "I don't mind."
"I don't like to text really." Keith shrugged. "It's rude if you're with someone—like speaking a foreign language that someone in the group doesn't. Everyone always thinks you're talking—or texting—about them. Which I wasn't."
He recalled taking a sip, savoring the chocolaty smoothness as Keith got warmed up on a discussion of Freud and egocentrism.
Then the world had slid sideways…
Thanks for reading! Be sure to check out more Hooks here.
'Til next time!