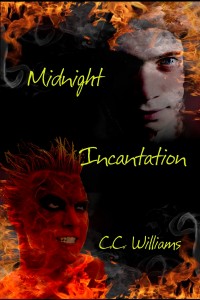 Arrogant and attractive, Jason focuses more on his own gratification than his partner's pleasure. He's a dominant, yet unresponsive, top.
Bored with Dis, the demon lord, Dantelion, craves some amusement—and release.
One night Jason lets slip a dream, which the Universe—and Dantelion—is only too happy to fulfill. As Dantelion instructs him, Jason falls prey to his own unspoken desires and learns the pleasure of submission.
w/c: 4725          $0.99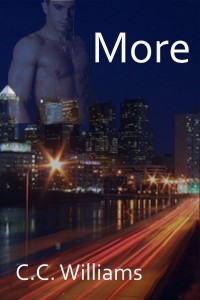 Phillip is a freshly-minted architect. With a new job and a new apartment, he's alone in Philadelphia. One day a chance meeting at a local cafe leaves him obsessed with a dark-haired neighbor.
Marco is a hard-working contractor. Good-looking and not unaware of his assets, he's a bit of a show-off. Conscious of Phillip's shy attraction, the Italian stud first hooks him with a peep show and then reels him in like a fish on a line.
But who will be left wanting More?
w/c: 5084          $1.99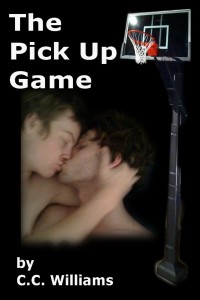 Noah Armstrong is a physics student with a major crush. Jerry Gresham is a fraternity boy with a minor secret. Socially they are worlds apart, but they both enjoy playing basketball.
One night they discover they have more in common than just hoops. Who will win The Pick Up Game?
w/c: 5000               $1.99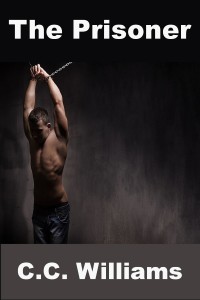 A Best Gay Romance 2012 Selection!
Military college roommates Jake and Charley are an unlikely pair; Jake, compact and muscular, is a wrestler, while thin and wiry Charley is a long-distance runner. Yet together they have found love.
The strength of their relationship is brutally tested when Charley is set upon by a group of fellow cadets, led by the sadistic Trey.
Unable to face the humiliation of the attack, Charley leaves, giving no warning or explanation to Jake. Evaded by Charley, Jake goes on with his life.
Years later they unexpectedly meet one night at a bar. Jake is fascinated by the new, mature Charley, who invites him home where Charley pulls Jake into a role-playing scenario. What follows is a descent into darkness.
Unprepared for the psychological confrontation with his past, Jake is shocked at the depth of his own pain and anger as together the two men explore their lost love.
Which of the two men was really The Prisoner?
w/c: 5000               $1.99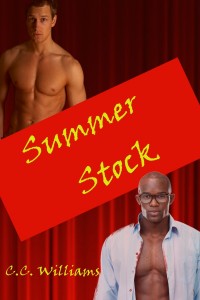 Finalist in the 2011 One Place for Romance – Summer Romance Story Contest!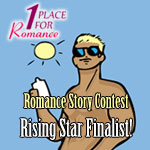 Action-film star Jeff Woltors and Pulitzer-nominated director Robert Jamieson hooked up when they were in college. That fling ended badly and has colored their lives and love affairs for years.
Brought together during their alma mater's annual summer theater festival, the two men reconnect, resurrecting those old feelings and straining a tenuous truce to its breaking point. Can two men overcome past deceptions and mistakes to achieve what they've always wanted?
Summer Stock brings drama and tension to center stage as Jeff and Robert try to resolve a conflict fifteen years in the making.
w/c: 6800               $1.99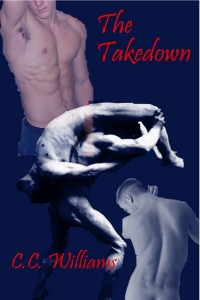 Peter is a landscape designer. Leaving behind big-city Chicago, he relocates to a small town to help out his best friend, Mark, who's the hottest guy in Grandville–and straight.
After the death of his father, Mark is working hard to keep the landscaping business he inherited afloat. He persuades Peter to go into business with him; but is Peter's design sense all that he's after?
One Saturday night, beer and MMA lead to a contest that neither man will soon forget. Who will get away from The Takedown?
w/c: 4570               $1.99