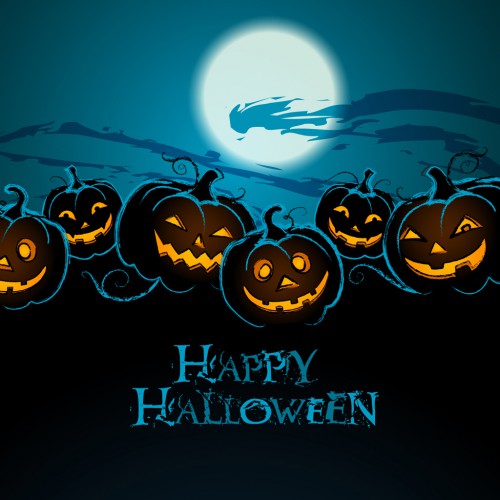 Happy Halloween!
Time again for those galloping ghosts and bumpy, creepy sounds in the night!
Growing up, I looked forward to Halloween—it was always my favorite holiday. (Had a lot to do with getting to be someone other than who I was). As well, my friend Cody, who lived just up the street, always had the coolest house and costumes; his mom had been a special effects/makeup artist in Hollywood! Probably didn't hurt that he was a looker as well! 😉
Some of my fondest memories are the parties my mother would throw—I would prefer a Halloween party over a birthday party anytime! She had everything: from the de rigeur smoking punch bowl and ghostly organ music to bleeding candles and a bowl of spaghetti and peeled grapes masquerading as eyeballs and worms. Keep in mind this is the seventies we're talking about—before all the really over the top decor we have available through retail today.  Where would we be without Halloween Express?
So in that spirit of creepy fun and excitement, I have some treats and tricks for my readers!
First is a limited-release free read! All day today (10/31/2012 from 00:01 am to 11:59 pm PDT), there will be a special page to download a PDF of my new erotic horror short, Midnight Incantation. Just click on the title.
Second is some eye-candy. Here are some Halloween hotties and cuties in costume*:
Last is a tricky treat. Discover the secret of the following blurb to one of my stories:
Just a college kid.

One loner.

A night that echoes recurring nightmares.
Leave a comment with your answer, along with the title of the related story. All the correct pairs will be entered in a drawing for a copy of my upcoming novella, Side Effects. So be sure that your email is correct!
*Thanks to the folks at foter.com for the pics, and to these contributors: calvinfleming, Darwin Bell, enric archivell, San Diego Shooter and sea turtle. If we missed someone, our apologies! Drop us an email and we'll add you in.