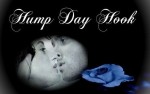 Greetings, all!
I have been in absentia lately—much to my chagrin! Lots going on…
For this week it's back to Subeo. If you need to catch up, click here.
The leather sighed as he lay down, fitting his shoulders and hips to its worn impressions. Two of the servitors—he didn't recognize them beneath their black hoods—gripped his hands, wrapping his wrists with the sturdy hempen cord. Exchanging lengths, they secured his arms beneath the bench.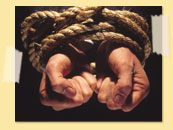 A calm, peaceful sensation flowed over him when the rope drew tight. Immobilized atop the heavy wooden bench, he felt free—free from doubt, free from worry, free to be—simply to exist in time. That had been the revelation of his initiation—the quiet his mind had found when he had acted and given up that anxiety and indecision.
The servitors moved to secure his legs. Cuffs suspended from chains held them aloft, revealing him, opening him to the ritual. A flicker of concern passed through him.
Had Liam made the right choice? Would he brave new knowledge, or would he settle for soft security?
A door clanged. Keith glimpsed a mop of golden curls as a mask shuttered his vision.
Thanks for stopping!
Be sure to check out more Hooks here.
'Til next time!