Greetings!
Time for some Seductive Studs and a visit to The Greek Room! If you would like to catch up or have a refresher, click here.
Fluidly, James rolled them over and, sliding along Christos, took his cock in his mouth. Christos nearly spent right then and there. Months it had been since he'd had anyone to pleasure him, and—while he wasn't adverse to masturbation—self-abuse hardly held a candle to the sensations of lips and tongues. Particularly as when as masterfully applied as James did. A wracking groan escaped him.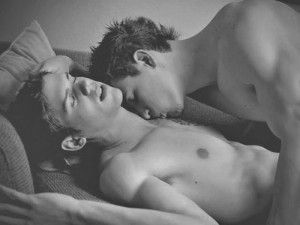 Wet and hot, James' mouth was seemingly all over him. First suckling his bollocks, then licking around his corona, then—most exciting—taking his full length into his throat. Rare was the Greek man who would suck cock—it was considered womanly, a sign of submission. Even rarer still had been one who could take him in his entirety.
Yet James had managed to bury his face into Christos' crotch. He could hear the rasp of James' breath through his nostrils, his mouth jammed with Christos' manhood. He laid his hands on the dark hair, holding the young man in place as he penetrated his face. James' throat pulsed, his lips and tongue massaging Christos, as he brought him closer and closer to climax.
As pleasurable as that release would be, Christos wanted intercourse. He wanted to feel the Englishman beneath him, to drive into that most intimate of regions.
Thanks for reading!
Be sure to check out the rest of the Seductive Studs and Sirens, then stop by the Slippery When Wet Blog Hop for a chance to win some fun prizes.
'Til next time!